Organising conferences
The biggest cost of many Conferences is getting people to it. The thing that is least invested in is the process they follow once they are there. The team at Neos have great experience designing and creating Conferences for organisations across the globe that are powerful learning events.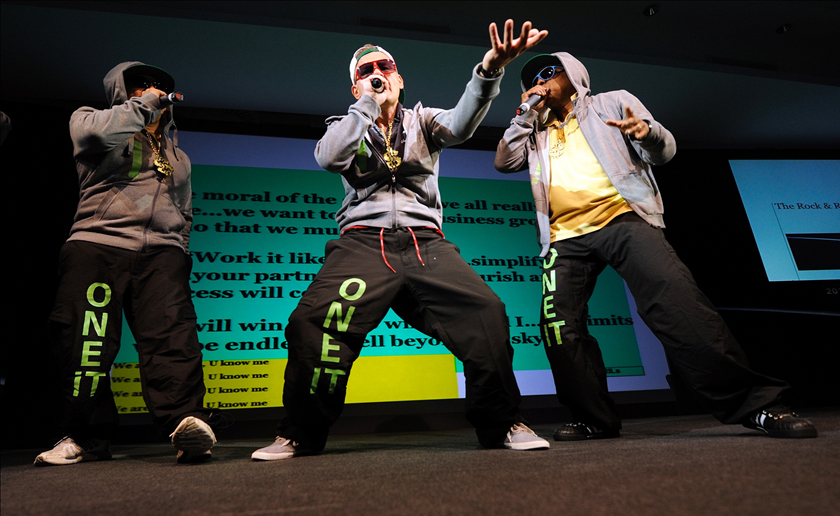 When designing a Conference, it is our belief that such an event should follow a central theme and tell a story. Everything needs to be aligned and congruent for it to make sense to the participant. Additionally, the event needs to be varied in format, dynamic in character and effective in result. Otherwise, why would you stage it?
This holistic approach to Conference design, aligned to our partnership with many creative agencies, means that we can help you turn your Conference from a drab, lifeless event to a rich, powerful experience. We can work with you either behind the scenes (to help design the event and coach presenters) or front of house (with facilitation, moderation and presentation).
One things is for sure: after your Conference has had some Neos magic sprinkled onto it, it will never be the same again!
Back to the full course list
"Amazing! The team at Neos analysed my initial brief and then helped me to produce a 2-day workshop that people are still talking about within the organisation months after the event. But this time, for all the right reasons! Thank you so much!"
Workshop Coordinator, FMCG, Russia
"The creativity, professionalism and commitment to succeed that Neos gave to me and my project cannot be recommended enough. Fantastic!"
Senior Manager, FMCG, Switzerland